About Claude Scales
Heights resident since 1983. Lawyer, with strong interests in history, philosophy, literature, music, architecture, astronomy, paleontology, ships and the sea, railroads, baseball, food and wine. Married, with one child.
Author Archive | Claude Scales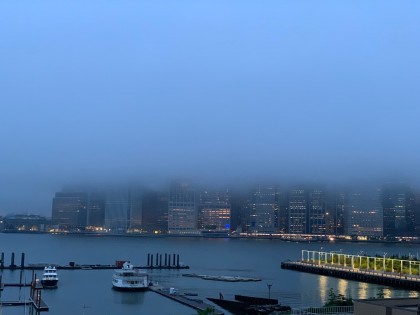 What's on your mind? Comment away! Share this Story: Tweet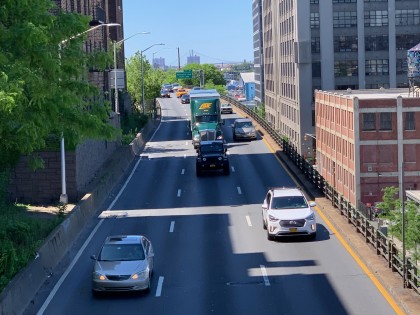 The Eagle's Editorial Staff reports that Assemblymember Jo Anne Simon and State Senator Brian Kavanagh have introduced legislation to establish a pilot program that uses mobile or stationary weigh-in-motion systems to enforce restrictions on overweight trucks on the BQE in Brooklyn. The Eagle story quotes Simon as observing that overweight trucks are a particular problem with respect to the condition of […]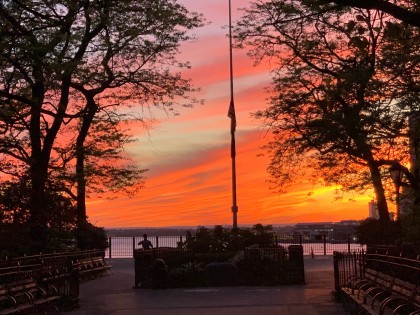 What's on your mind? Comment away! Share this Story: Tweet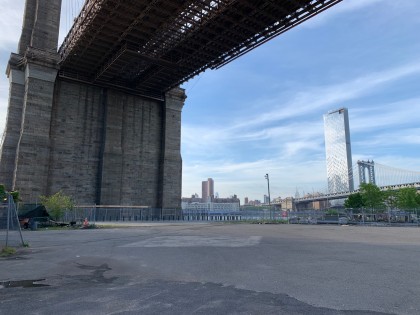 The vacant, fenced off wasteland seen in the photo, which lies just under the Brooklyn Bridge between Water Street and the East River will be made into an attractive bit of parkland that will finally join Brooklyn Bridge Park's northern and southern sections. For a rendering of what the new parkland should look like, see Ranaan […]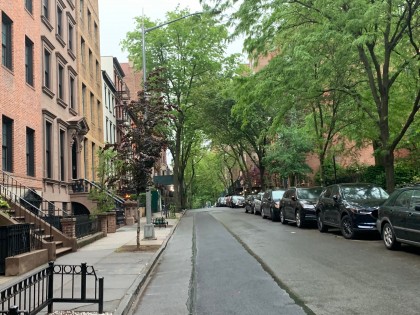 Our ever alert and helpful friends at Brooklyn Community Board 2 have notified us that, effective now, Willow Street between Middagh and Pierrepont streets (practically its entire length) has been added to the "Open Streets" program, described in Mayor de Blasio's press release as follows: Open Streets are simple closures of streets to vehicles and do not […]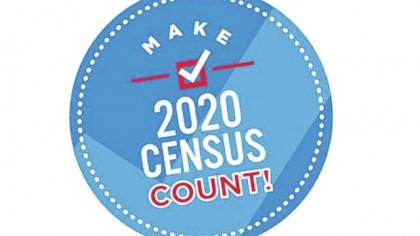 Rob Perris, District Manager for Brooklyn Community Board 2, which includes Brooklyn Heights. has advised us that Census Tract 3.01, which is bordered by Pineapple Street on the north, Hicks Street on the east, Joralemon street on the south. and the East River on the west, to date has a census response rate of only 40-50 […]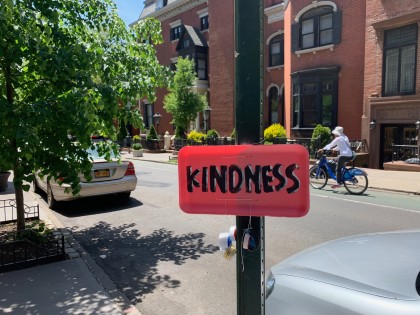 What's on your mind? Comment away! Share this Story: Tweet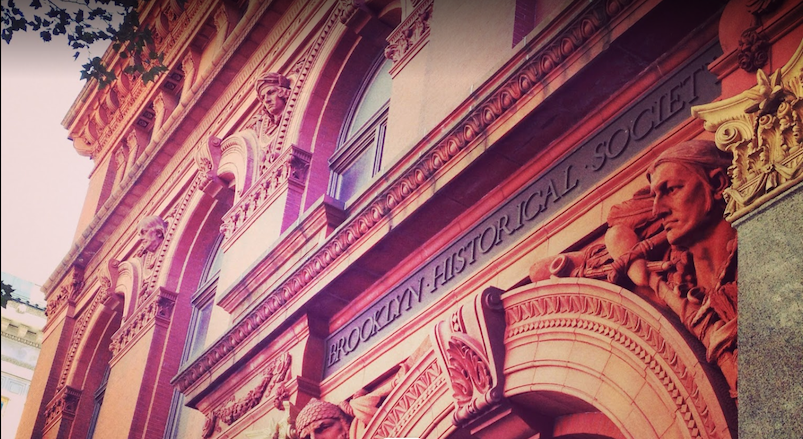 The Brooklyn Historical Society will provide a series of five free lunch time on-line discussions about objects in the Society's collection  The first of these will be this Friday, May 22, starting at 12:30 p.m. Here's what's in store: Join us for lunch! Our lunchtimes series Bite-Size History begins May 22 with BHS historian Nalleli Guillen who will provide in-depth looks […]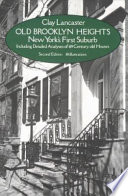 Those of us interested in Brooklyn Heights history and architecture consider Clay Lancaster's Old Brooklyn Heights an indispensable guide. Thanks to Brownstoner we've been alerted to an event coming up this Wednesday afternoon, May 20, starting at 3:45. This will be a conversation, available on Zoom, among Heights preservation pioneers Otis and Nancy Pearsall and preservation advocate Anthony C. Wood of The New York […]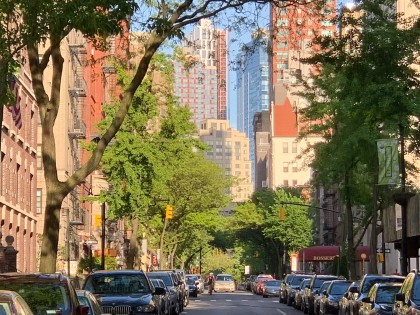 According to this story by Kevin Quealy in the New York Times, which has a very interesting map and graph, because of the coronavirus pandemic, [r]oughly 5 percent of residents — or about 420,000 people — left the city between March 1 and May 1. In the city's very wealthiest blocks, in neighborhoods like the Upper […]
Follow BHB
Get BHB in your inbox everyday. Enter your email below.
Advertise on BHB
Support independent hyperlocal news written by neighbors for neighbors. Advertise with us. Rates and info available
here
.
BHB Newsletter
Get BHB in your inbox everyday. Enter your email below.