About Claude Scales
Heights resident since 1983. Lawyer, with strong interests in history, philosophy, literature, music, architecture, astronomy, paleontology, ships and the sea, railroads, baseball, food and wine. Married, with one child.
Author Archive | Claude Scales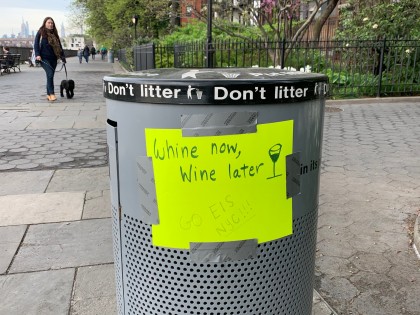 What's on your mind? Comment away! Share this Story: Tweet
Untapped New York has a story about the doors on Our Lady of Lebanon Cathedral at Henry and Remsen streets. The doors were taken from the great French ocean liner Normandie, which burned and sank in 1942 while in the process of being converted to a troopship while docked on the West Side of Manhattan. […]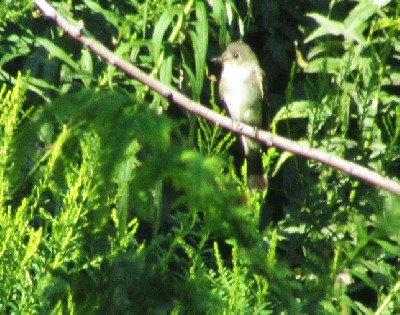 Your correspondent has enjoyed several birding walks led by Heather Wolf, author of Birding at the Bridge, in which she describes over 150 bird species she's seen in Brooklyn Bridge Park. This Thursday evening, May 13, from 7:00 to 8:30, she will, in conjunction with Brooklyn Brainery, present an on line class, "Birding in NYC […]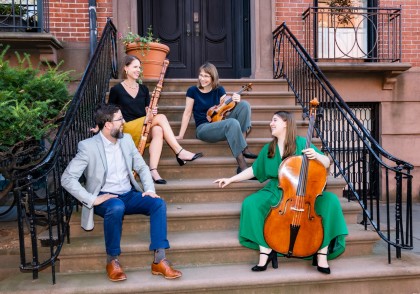 The Repast Baroque Ensemble – in photo, clockwise from top right: Amelia Roosevelt, violin; Sarah Stone, viola da gamba and cello; Gabe Shuford, harpsichord; and Stephanie Corwin, bassoon – will have their first in person public performance since January 2020 on Thursday evening, May 27, starting at 7:30, in the main sanctuary of the First […]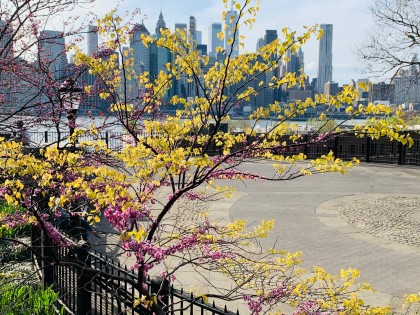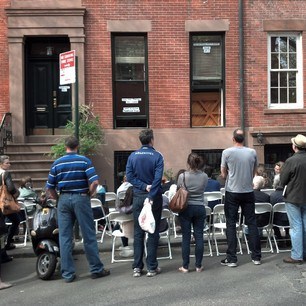 A big tip of the hat to reader "stop bullies" for letting us know that The Music House Brooklyn ("TMH") has just been given the green light to hold our 12th annual 4th Window Concert on May 23rd, at 4 PM at the corner of State St and Henry St. State St will be closed […]
Want to get your hands dirty in a beautiful setting? Or, if you're of the "Work fascinates me; I can watch it for hours" state of mind, you're still welcome to show up at the Poplar Street Community Garden, northwest corner of Poplar Street and Hicks, this Saturday, May 8, from 9:00 a.m. to noon, […]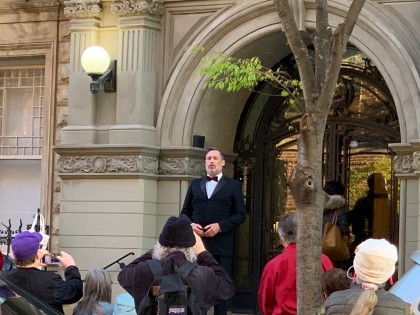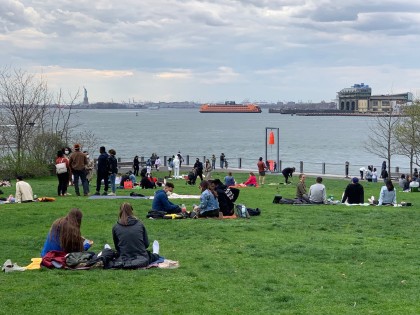 Today, April 22 is Earth Day, but this Saturday, April 24, Brooklyn Bridge Park will celebrate with a full list of activities for adults and kids. They include a meditative nature walk, a scavenger hunt, family fitness, an Earth Day storytime, Yoga, and opportunities to volunteer for cleanup of the park and shoreline. Here's a […]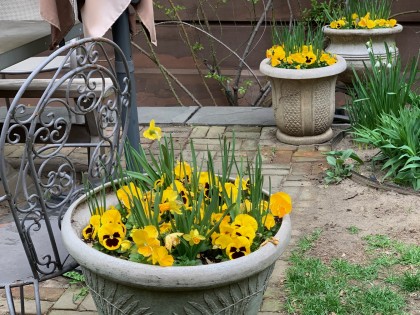 Follow BHB
Get BHB in your inbox everyday. Enter your email below.
Advertise on BHB
Support independent hyperlocal news written by neighbors for neighbors. Advertise with us. Rates and info available
here
.
BHB Newsletter
Get BHB in your inbox everyday. Enter your email below.