About Homer Fink
The moniker is the "nom de blog" of Brooklyn Bugle Media founder John Loscalzo, who took it from a novel he read while growing up in Queens, NY. It was called, naturally, The Adventures of Homer Fink by Sidney Offit."Loscalzo" may be familiar to those who grew up during the "alternative rock" era. He spent most of the 80s and 90s on great radio stations like WNYU, WPDH, WRCN, WDRE and WXRK (K-Rock) in New York as well as KROQ in Los Angeles. Loscalzo has also held executive positions at Billboard Magazine, Sony, CBS-TV and MTV.Loscalzo and the staff of Brooklyn Heights Blog were recognized by the Brooklyn Heights Association with a Community Service Award in 2011.
Author Archive | Homer Fink
What's on your mind? Comment away! Photo by Homer Fink Share this Story: Tweet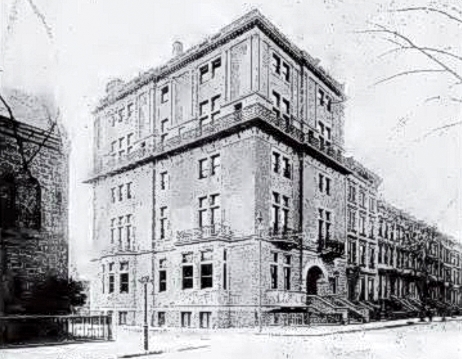 What's on your mind? Comment away! Share this Story: Tweet
Today, BHB was pinged by Twitter user Jeremy Greenfield. He's fed up with the Henry Street (technically 101 Clark Street) Gristedes. Heck, who isn't? What we've found over the years of cultivating a hate-on for the place is that the staff is dedicated and hard working but the ownership is perfectly content squeezing every possible […]
Developer Jonathan Rose Companies closed on 181-183 Montague Street today, The Real Deal reports. The bank building, currently home to a Citibank branch, comes with development rights of 93,500 square feet according to the report. TRD: No permits have been filed with the Department of Buildings for any alterations or a new building at the […]
This dispatch just in from First Presbyterian Church:
Curbed published a comprehensive guide to the landmarking of Brooklyn Heights today. As we start stocking up on Champale for the 50th Anniversary of our neighborhood's landmark status on November 23, this piece will help you get amped up for the celebration. While you're at it, please take some time out to rediscover Martin L. […]
A BHB tipster sent us this photo today regarding the anchor at 76 Montague Street, commenting "spotted this construction person drilling into the sidewalk this morning (3.18.15) and apparently removing the metal poles which surround the anchor." While the future location of the anchor remains unknown, we wonder where it's headed in the interim. The […]
What's on your mind? Comment away! Photo via the "Nabeguy Collection" Share this Story: Tweet
In general, our pals at Gothamist are doing the Lord's work when it comes to pointing out the things that make living in New York City an existential circus. But this obsession with "manspreading" on the site (not to mention the MTA's current courtesy campaign) is getting out of hand. How insane has it gotten? […]
Oy to the vey. Those of you who have opted not to have a car in New York City are excused from this conversation. We get it, you feel great about that decision. And to be honest, it's the most sensible one. But for many of us, having a car is a necessity and alternate […]
Follow BHB
Subscribe to our e-mail newsletter to receive updates.
Latest Stories