Tag Archives | brooklyn pizza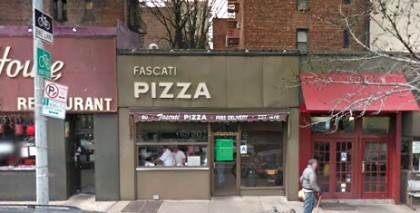 By
Mary Kim
on
September 16, 2018 10:35 am
in
11201, Brooklyn Heights, Events, Food, Hunger, Kids, News, Parents, Restaurants, Seniors
That is all…. UPDATE: But not open today (Sunday) and likely not tomorrow (Monday). Get your slice on Tuesday.
We munched on our last Fascati pizza pie this afternoon. The Fascati gang are off on their annual holiday until September 8. What do you do for pizza during August in the Heights?
Follow BHB
Subscribe to our e-mail newsletter to receive updates.