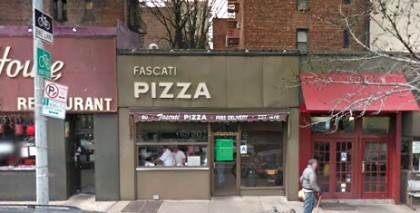 Fascati Pizzeria Back From Vacation as of Yesterday (Sat. 9/15)
By
Mary Kim
on
September 16, 2018 10:35 am
in
11201, Brooklyn Heights, Events, Food, Hunger, Kids, News, Parents, Restaurants, Seniors
That is all….
UPDATE: But not open today (Sunday) and likely not tomorrow (Monday). Get your slice on Tuesday.
Connect with BHB
Get BHB in your inbox everyday. Enter your email below.
Advertise on BHB
Support independent hyperlocal news written by neighbors for neighbors. Advertise with us. Rates and info available
here
.