Fish 'n' Chip Paper 8/16/09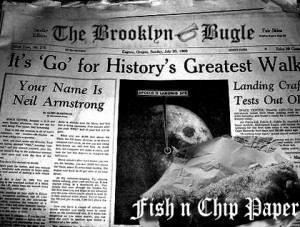 Here are some of last week's headlines in case you missed 'em:
Park progress: twenty-fourth report, with a contest: name that hill!
101 Clark Residents Miffed Over Transfered Mailman
The Herd for the 33rd Debate – Live Blogging!
84th Precinct Police Blotter – 8/11/09
Mystery Dots Perplex Brooklyn Heights
Connect with BHB
Get BHB in your inbox everyday. Enter your email below.
Advertise on BHB
Support independent hyperlocal news written by neighbors for neighbors. Advertise with us. Rates and info available
here
.