Tag Archives | 265 hicks street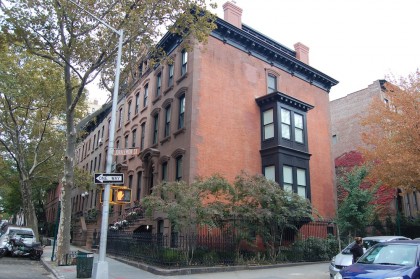 This dispatch from BHB reader Andrew Porter regarding the renovation at 265 Hicks Street: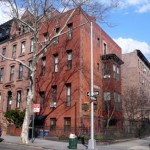 A four-story Brooklyn Heights townhouse at 265 Hicks Street (on the corner of Joralemon) is undergoing a renovation that will convert the eight-family property into two units. Brownstoner reports that the DOB permit calls for "exterior demolition and restoration of the existing brownstone," which will include construction of a new front stoop, rear balcony, new […]
The following item is on the agenda of the Community Board 2 Land Use Committee's meeting beginning at 6:00 p.m. this coming Wednesday, September 21, at room 2400 of the Dibner Building, NYU Polytechnic, 5 MetroTech Center: Stefanie Marazzi, Esq., with the Law Office of Slater & Beckerman LLP, will present Board of Standards and […]
Follow BHB
Get BHB in your inbox everyday. Enter your email below.
Advertise on BHB
Support independent hyperlocal news written by neighbors for neighbors. Advertise with us. Rates and info available
here
.
BHB Newsletter
Get BHB in your inbox everyday. Enter your email below.